How to setup Google MX records
Prerequisites
Your domain name delegated to the Systron Name Servers
Access to your hosting account with Systron
Google MX records
This support article will show you how to update your MX records in order to host your email with Google Apps.
Instructions
Login to the Systron Control Panel
Click on the "Home" tab > In the Domain Management Section click on "All My Domains".
From the list of DNS Hosting click on the domain.
Click on "DNS Zone" tab.
Click "New Record".
Below are an example Google MX records :

Adding the first MX record with the Value "ASPMX.L.GOOGLE.COM" :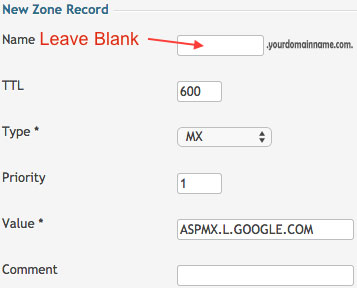 Click Save to add record.
After adding all MX records you should receive the below result.



In the above example, the MX record "mail.yourdomainname.com" needs to be deleted. To delete, select the tickbox to the left of the MX record and then the "Delete"





Once you have saved the records, please allow 1-2 hours for all DNS servers worldwide to pickup the changes.
For further assistance, please read through the Google Support Article.