How to create a new email account
How to create a new email account
Prerequisites
Control Panel or Plesk login details

This support article will guide you through creating new email address for your hosting services with Systron Micronix.

Step : 1
Once you have logged in to Control Panel, select the subscription you which to create an email address for from the drop down list (you may only have one, depending on what services you have purchased).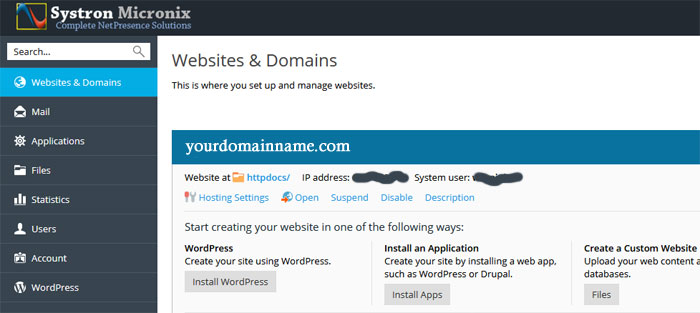 Step : 2
Click on the "Mail" Menu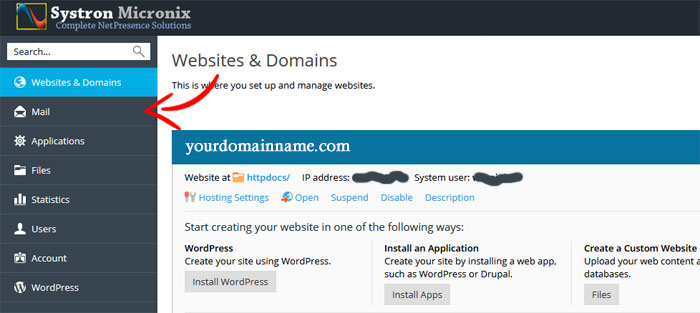 Step : 3
Click on "Create Email Address".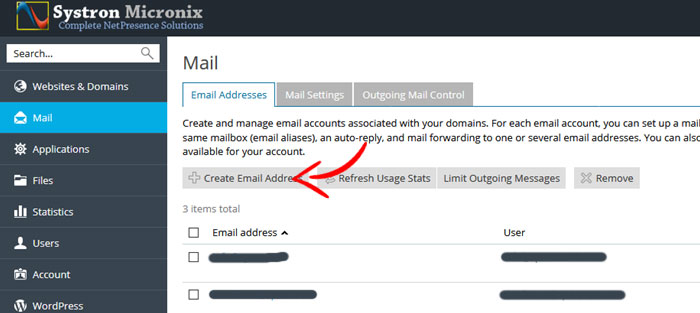 Step : 4
Enter the new email address that is to be created. In this example the email account "admin@yourdomainname.com".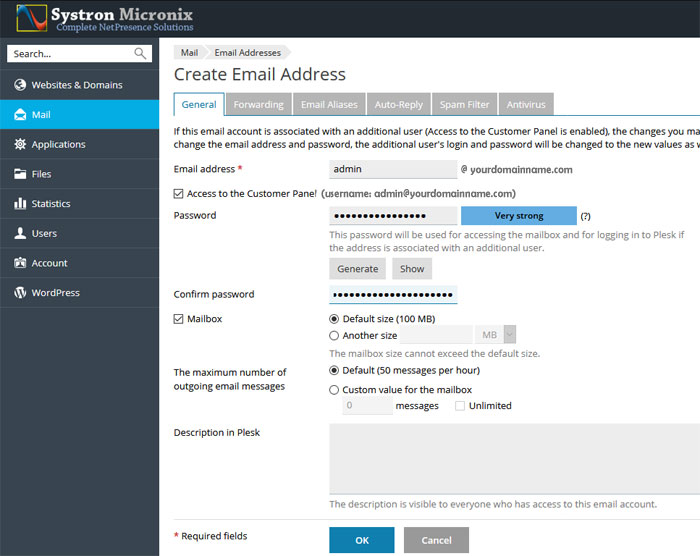 Step : 5
Enter your desired password in the "Password field" and repeat it in "Confirm password". Alternatively, you can choose to use Plesk's password generator, just remember to make a copy of the password.


Step : 6
Click "OK" to create. You will now be able to login to your email account via webmail or using a remote email client such as Outlook.